Helping Migraine Sufferers: Updates on Diagnosis, Prevention and Treatment in the Primary Care Setting
Description
The significant social and economic burden that migraine places on individuals underscores the need for competent and evidence-based migraine management by primary care providers (PCPs). Since migraine is a heterogeneous disorder, proper treatment varies depending on migraine type, patient preference, and the presence of any comorbidities. As such, decisions on what type of acute therapy to recommend and when to initiate preventive care can be complex and multifaceted. PCPs are the first point of care for 80.1% of patients seeking headache treatment, and they are usually responsible for follow up after patients consult with specialists. PCPs play an essential role in many important migraine management steps, including encouraging patients to keep a headache diary, monitoring adherence and response to preventive treatment, and assessing migraine burden in patients. Despite the multitude of guidelines accompanied with new and emerging migraine therapies, many PCPs remain woefully undereducated about migraine, making them ill-prepared to diagnose and manage this disorder in patients. This session specifically targets the community healthcare provider audience to provide an important update on the diagnosis and treatment options for migraines as well as the pharmacologic and non-pharmacologic options available.
Learning Objectives
Discuss the most recent guidelines for diagnosing migraines and the situations in which neuroimaging tests are appropriate and necessary
Utilize guideline-based pharmacologic and nonpharmacologic treatments to prevent the occurrence of migraines
Apply the new and emerging preventive treatment options, including safety and efficacy profiles
---
Syllabus
Download a PDF of the presented slides.
DOWNLOAD
Speakers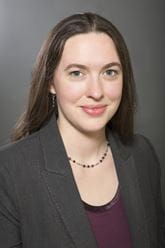 Dr Burch is a headache medicine specialist at the John R. Graham Headache Center, and is also the director of the Center's Outpatient Infusion Program. She also provides headache medicine care, including management of headache during and after pregna...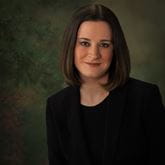 Sarah E. Vollbracht, MD, is the Clinical Director of the Montefiore Headache Center, the Headache Fellowship Program Director, and an Assistant Professor of Neurology at the Albert Einstein College of Medicine. Dr Vollbracht earned her Bachelor of Ar...
---
Educational Partners
Medical Learning Institute, Inc.
Commercial Supporters
Amgen Inc.