Advances in the Management of Heart Failure: New Perspectives for Cardiologists
Description
Despite numerous advances in the management of heart failure, hospital admission and readmission rates remain high with patients requiring complex, coordinated care. The goal of this session is to help cardiologists and other healthcare professionals improve clinical outcomes in their patients with heart failure. The discussion will focus on the identification and classification of heart failure, the integration of current evidence-based recommendations, and the optimization of pharmacologic therapies for patients with heart failure in order to reduce admission rates and improve patient health outcomes.
Learning Objectives
Assess and classify patients with HF based on an understanding of underlying pathophysiology, disease stage, comorbidities, and other clinical factors so as to better reduce hospital admissions and readmissions, morbidity, mortality
Individualize treatment of patients with HF based on their clinical presentation and in alignment with the latest evidence-based guideline recommendations for management
Appropriately select therapeutic options based on a sound understanding of current studies of angiotensin-converting enzyme (ACE) inhibitors, ß-blockers, angiotensin receptor blockers (ARBs), vasodilators, and new agents such as If channel inhibitor and angiotensin receptorneprilysin inhibitor
---
Syllabus
Download a PDF of the presented slides
DOWNLOAD
Speakers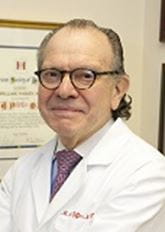 Dr. Marc Pfeffer is the Dzau Professor of Medicine at Harvard Medical School, and Senior Physician in the Cardiovascular Division at the Brigham and Women's Hospital in Boston. A noted researcher, Dr. Pfeffer, along with his late wife, Dr. Janice P...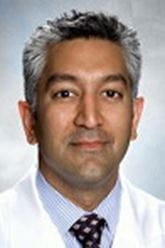 Akshay Desai is Associate Professor of Medicine at Harvard Medical School and the Director of Heart Failure Disease Management in the Advanced Heart Disease Section of the Cardiovascular Division, Brigham and Women's Hospital (BWH, Boston, Massachuse...
---
Educational Partners
Commercial Supporters
Novartis Pharmaceuticals Corporation