Evidence-Based Management of Irritable Bowel Syndrome and Chronic Idiopathic Constipation
Description
This session includes clinically focused, case-based education and facilitates participant interactions by the use of real-world clinical situations presented using an interactive audience response system that offers the audience self-assessment testing throughout the learning process. After each patient case presentation by primary care faculty, gastroenterology (GI) experts in the management of functional GI disorders will discuss current evidence-based approaches for managing irritable bowel syndrome and chronic idiopathic constipation. This will be followed by an open-panel, interactive question-and-answer period designed to enable the participants to ask questions relevant to the challenges encountered in their daily practice.
Learning Objectives
Recognize typical symptoms of IBS and CIC, and differentiate them from other common GI disorders
Apply symptom-based criteria to diagnose patients with suspected IBS
Identify patients with alarm symptoms who require further diagnostic investigation
Describe evidence-based approaches to assessing the study design and safety, efficacy, and tolerability of IBS/CIC therapies
Design evidence-based treatment plans for patients with IBS and CIC based on data from randomized controlled trials
---
Syllabus
Download a PDF of the presented slides.
DOWNLOAD
Speakers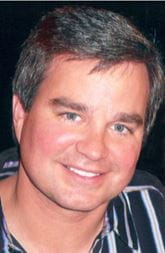 Philip S. Schoenfeld, MD, MSEd, MSc (Epi), is Chief of the Gastroenterology Section at the John D. Dingell VA Medical Center and Adjunct Professor of Medicine at the University Of Michigan School Of Medicine. Dr. Schoenfeld completed his medical degr...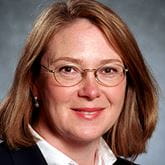 DR GALLUZZI is Professor and Chair of the Department of Geriatrics and Director of Comprehensive Care at the Philadelphia College of Osteopathic Medicine in Pennsylvania. Dr Galluzzi received her medical degree from the West Virginia School of Osteop...
---
Educational Partners
Forefront Collaborative, Inc.
Commercial Supporters
Allergan, Inc. and Ironwood Pharmaceuticals, Commonwealth Diagnostics International, Inc.