Annual Review of Practice Changing Medical Literature
Description
This program is designed to address some of the practical clinical issues from the recent literature. The format will address controversies and caveats that aide the clinician to interpret recent updates and how they may be applied in daily practice. Important updates will be presented that clinicians may commonly encounter with a few case discussions to apply the knowledge presented. The topics covered will include a significant array of routine practice encounters.
Learning Objectives
Review and understand some of the practice changing articles
Discuss some controversies in complementary supplement research
Define significant label changes that affect commonly used medications
Recognize potential impact of some USPSTF and society guidelines on common disease states
---
Syllabus
Download a PDF of the presented slides.
DOWNLOAD
Speakers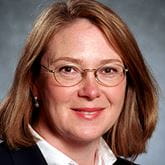 DR GALLUZZI is Professor and Chair of the Department of Geriatrics and Director of Comprehensive Care at the Philadelphia College of Osteopathic Medicine in Pennsylvania. Dr Galluzzi received her medical degree from the West Virginia School of Osteop...
---
Educational Partners