Heart Failure and the Primary Care Clinician: Applying Guideline-Based Strategies to Improve Patient Outcomes
Description
Every year, up to 1 million patients with heart failure are hospitalized, making heart failure a significant public health issue. Primary care physicians play a central role in the care of patients with heart failure. Over the past few years there have been significant advances in the management of heart failure, and guidelines have been updated to reflect these new advances. This activity will begin by identifying patients at risk for heart failure and discussing diagnostic testing. Following this, emphasis will be placed on implementing guideline-based management strategies and current evidence-based practices in order to improve patient outcomes and reduce hospital admission. Lastly, new and emerging therapies will be discussed in addition to their efficacy, safety data, clinical uses and incorporation into the updated HF guidelines.
Learning Objectives
Identify risk factors for the development of heart failure (HF), as well as associated comorbidities
Recognize signs and symptoms that may signal HF and describe a guideline-based diagnostic workup
Emphasize self-care patient education and medication adherence, and discuss advance care planning with patients and caregivers
Implement guideline-based management strategies that focus on pharmacologic treatment and transitions in care
---
Syllabus
Download a PDF of the presented slides.
DOWNLOAD
Speakers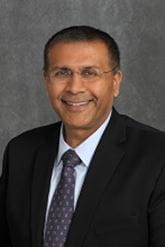 Javed Butler MD, MPH, MBA is the Division Chief of Cardiology, a Professor in the Department of Medicine, and Co-Director of the Heart Institute at Stony Brook School of Medicine in Stony Brook, NY. Dr Butler completed his medical school training at ...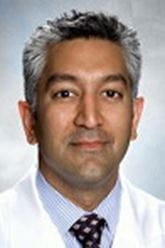 Akshay Desai is Associate Professor of Medicine at Harvard Medical School and the Director of Heart Failure Disease Management in the Advanced Heart Disease Section of the Cardiovascular Division, Brigham and Women's Hospital (BWH, Boston, Massachuse...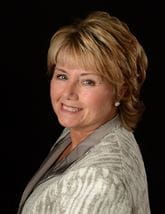 Connie Lewis is a Heart Failure Nurse Practitioner at Vanderbilt University Medical Center in Nashville, Tennessee. She has over twenty years of outpatient heart failure clinic experience. Connie has developed numerous patient education tools, writte...
---
Educational Partners
Commercial Supporters
Novartis Pharmaceuticals Corporation