Exhibits & Sponsors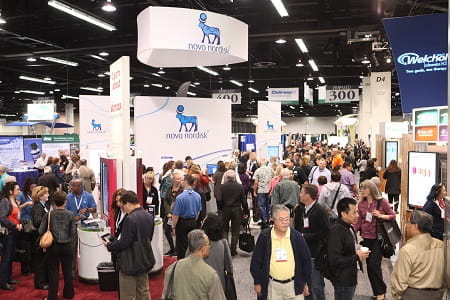 The Pri-Med Exhibit Hall is your chance to learn about and compare hundreds of the health care industry's latest products, treatments, and technologies in one place.
Day 1

8:30 AM - 4:30 PM

Day 2

8:30 AM - 4:15 PM

Day 3

8:30 AM - 1:15 PM
---
Exhibit Floor Highlights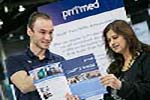 Pri-Med Booth #123
Visit the Pri-Med Booth #123 to register for 2019! Relax, recharge and refuel with a cup of a coffee and a comfortable place to sit and relax. Charging stations will be available.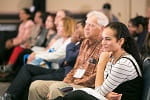 Presentation Theaters
Join us for an informational snack break or lunch discussion about the latest clinical information as it relates to a specific disease state.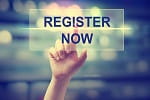 Register for Next Year, and Win Big!
Register for Pri-Med Midwest 2019 while at the conference this coming October 2018 for a chance to win an iPad.
---
Exhibitor List
A Fashion Hayvin, Inc.

427

AbbVie

307

Allied Powers, LLC

725

American College of Physicians

120

Amgen Inc.

215

Amgen/Novartis

318

Arbor Pharmaceuticals, LLC

106

Astellas Pharma U.S., Inc.

510

AstraZeneca

313

Bio-Reference Laboratories, Inc.

714

Boehringer Ingelheim Pharmaceuticals, Inc.

113

Boehringer Ingelheim Pharmaceuticals, Inc.

210

Boiron

701

Calmoseptine, Inc

515

526

Carlson Laboratories

706

CryoProbe

508

707

EXACT Sciences

209

Exergen Corporation

517

GetSmart Education

600

Gilead Sciences, Inc.

514

Gilead Sciences, Inc.

622

GlaxoSmithKline

212

Hawaiian Moon

625

Infinity Massage Chairs

621

317

Laclede Inc.

717

627

Masimo

715

Medical Books by Success Concepts

719
Medicure Inc.

601

Merck

326

Merck

424

Methapharm Inc

413

MIST Pharmaceuticals LLC

110

Natures Wonder

726

Neilmed Pharmaceuticals, Inc.

607

Novartis Pharmaceuticals Corporation

507

Otto Trading, Inc.

720

PatientPoint

614

Percepto Inc

722

Pfizer Inc.

306

Prestige Products Direct

628

Quest Diagnostics

400

Salix Pharmaceuticals

415

Sanofi Pasteur Inc.

207

Scarf King

723

Shader Productions

724

Shire

609

Sun Pharma

114

Sunovion Pharmaceuticals Inc.

402

Synergy Pharmaceuticals Inc.

409

The Gideons International

729

Ultimate Creations

527

Vituity

716

308

Wolters Kluwer/Lippincott Williams & Wilkins

702

Wondfo USA

124

310

411