Optimizing Non-Opioid Pain Management in Primary Care
Description
Primary care providers frequently encounter various types of chronic non-cancer pain in their practice including chronic low back pain, chronic headache, fibromyalgia, neuropathic pain, osteoarthritis and others. Best practices for the management of chronic non-cancer pain involve a multimodal approach including the optimal incorporation of non-opioid treatment approaches. This session will describe multiple approaches to non-opioid pain management for the primary care. Strategies include both pharmacologic and non-pharmacologic approaches as well as interventional approaches. Recognizing that certain of these may require referral to a specialist, the primary care provider, by being aware of multiple non-opioid pain management treatments will be able to more comprehensively evaluate and treat their patients with chronic pain.
Learning Objectives
Describe common chronic pain conditions encountered in primary care
Describe non-opioid pharmacologic approaches to chronic pain management
Describe non-opioid non-pharmacologic approaches to chronic pain management
Describe interventional approaches to chronic pain management
Determine when specialist referral may assist in non-opioid chronic pain management
---
Syllabus
Download a PDF of the presented slides.
DOWNLOAD
Speakers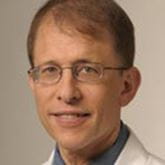 Dr Argoff is Professor of Neurology at Albany Medical College and Director of the Comprehensive Pain Center at Albany Medical Center in New York. He is a member of the American Academy of Neurology, the International Association for the Study of Pain...