Antibiotic Update for the Office Practice
Description
In this case-based session, the problem of antibiotic overuse, resistance, and adverse effects will be reviewed, utilizing common case-based scenarios to illustrate important clinical practices. Recent literature and advances in the field will be emphasized.
Learning Objectives
Review the indications for the use of established and newer anti-infective agents in the outpatient setting
Discuss the relevance of rising antimicrobial resistance in clinical practice
Develop strategies for avoidance of inappropriate antibiotic usage
---
Syllabus
Download a PDF of the presented slides.
DOWNLOAD
Speakers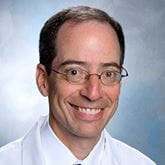 Dr. Paul E. Sax is Clinical Director of the Division of Infectious Diseases and the HIV Program at Brigham and Women's Hospital (BWH), and Professor of Medicine at Harvard Medical School. Dr. Sax received his MD from Harvard Medical School. He served...