Disparities in Health Care; Have we solved the problem yet?
Description
This talk will provide an overview of disparities in health and health care in the United States, including areas where progress has been made and where large gaps remains. Strategies to address health disparities at the practitioner, and health system. Examples of ongoing research in this area and recently funded initiatives aimed at addressing health disparities will be provided. The talk will conclude with policy level recommendations to improve minority help and reduce health disparities.
Learning Objectives
Provide examples of disparities in health among racial and ethnic minorities
Explain the terms "social determinants of health" and how these impact disparities
Cite examples of innovative approaches to improve minority health
List policy level actions that would help address health disparities
---
Speakers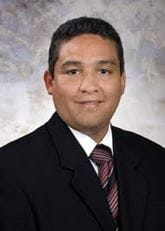 Dr. Carrasquillo is Professor of Medicine and Public Health Sciences at the University of Miami's Miller School of Medicine where he is Chief of the Division of General Internal Medicine and Geriatrics and Palliative Care.. He is national expert in m...