Leadership Team
With an average of 16 years of experience, Pri-Med's management team is focused on opportunities to help clinicians improve patient outcomes through medical education.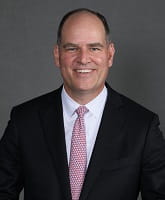 Rick Watson
President & CEO
Rick Watson has 25 years of experience leading high-performing teams in education, medical publishing, and consumer products. He joined Pri-Med in 2002 to help the company build a nationally recognized brand in continuing medical education while expanding research and analytics capabilities. Prior to becoming President in 2017, Rick was Pri-Med's Chief Marketing Officer, where he focused on growing Pri-Med's digital platform through live streaming programs, personalization tools, and expanded outcomes reporting capabilities. Rick began his career in investment banking, where he worked with public utilities and universities on their capital needs. He later held product management roles at Reebok and Spalding. Rick holds a BA and MBA from Dartmouth College.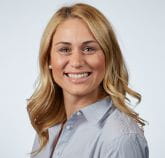 Kara Bush
Vice President, Product Management
Kara is responsible for product management, including planning, execution, and innovation for Pri-Med's in-person and digital offerings. She is focused on ensuring program success and continually evolving Pri-Med's offerings to meet growth opportunities in the market. Kara oversees the Digital, Research, and Operations teams. In her 12 years at Pri-Med, Kara has held multiple marketing roles and most recently as Marketing Director, focused on recruitment and retention of clinicians for Pri-Med's portfolio of events. Kara holds a bachelor's degree in marketing from Salve Regina University.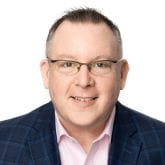 Paul Connolly
Vice President, Finance
Paul provides guidance, direction, and analysis of budgets and reforecasts to senior leadership. His responsibilities include oversight for all financial planning, reporting and analysis functions for US and Canada, as well as managing the finance team. Paul has held financial leadership roles in industries that include biopharmaceutical marketing, education and high tech manufacturing. He began his career in public accounting and is a graduate of Suffolk University and, most recently, served as Corporate Controller at CM Group.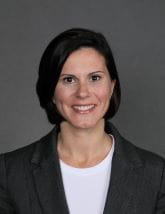 Cristina Currie
Vice President, Marketing
Cristina is responsible for the planning, development, and implementation of Pri-Med's marketing and communications strategy. Her team is focused on demand generation, increasing customer engagement, building partnerships, and creating new revenue opportunities. Previously, as Director of Digital Products she worked on relaunching Pri-Med.com, expanding the product portfolio, and growing the online learning library and site conversions. Prior to joining Pri-Med in 2010, Cristina held marketing roles at IHI, a healthcare quality improvement organization, and Lycos digital media group.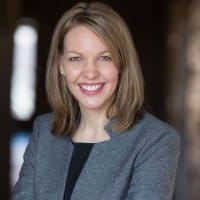 Mindi Daiga
Vice President, Accreditation
Mindi manages the Pri-Med Institute's CME/CE programs to ensure compliance with ACCME, AANP, AMA, and other regulatory organizations. She has 20 years of experience in accreditation and event management. Prior to joining Pri-Med, she managed accreditation and the joint providership program at the Academy for Continued Healthcare Learning. She also spent several years with the American Medical Association, managing their CME program, the National CME Task Force Conference and participated in the 2010 update of the AMA PRA Credit System. Mindi is volunteer surveyor for the ACCME, and Past President of the Illinois Alliance for CME. She received her BA from Augustana College (IL) and MBA from DePaul University, and has earned the CHCP credential for healthcare education professionals.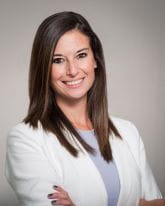 Sara Floros
Vice President, Education Operations
Sara is responsible for leading the planning, development, and implementation of Pri-Med's educational curriculum, grant, and program strategies. She leads the team responsible for project management and client services for educational activities. Her team is focused on increasing learner engagement, building educational partnerships, and implementing new product opportunities with partners. Sara is responsible for shaping educational strategies and ensure execution with excellence. Prior to joining Pri-Med in 2010, Sara held program management roles in education marketing and technology and has a proven track record demonstrating determination, creativity, and initiative to achieve company goals.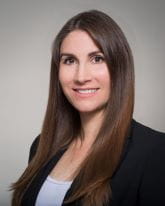 Aylin Madore, MD, MEd
Vice President, Curriculum Development
Aylin oversees the clinical aspects of curriculum and content development for all continuing medical education (CME) programming at Pri-Med. Her wealth of expertise bridges medicine and education, facilitating the design and delivery of CME initiatives that answer gaps in clinical knowledge, improve practice, and ultimately impact patient outcomes. Aylin holds a medical degree from the University of Massachusetts Medical School and a master's degree in Education from the Harvard Graduate School of Education.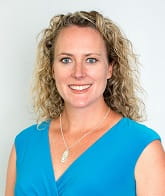 Allison Moran
Senior Vice President, Product
Allison is responsible for leading product management, new product development, and go-to-market strategy for Pri-Med's program portfolio. Allison collaborates closely with the sales, technology, and clinical teams to design engaging user experiences that change clinical practice. Before joining Pri-Med, Allison worked in a variety of sales and marketing positions for The CM Group, PlatformQ Health, and GE/NBC Universal. She earned her bachelor's in business from Boston College, and her MBA from the Olin School of Management at Babson College.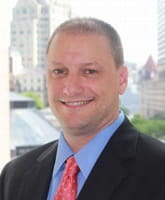 Eric Schlumper
Vice President, Technology
Eric oversees the management of business operations, including Information Technology and Information Security. He also has overall accountability for the Project Management Office, which is responsible for program/project management, business analysis and quality assurance methodologies and practices for all of the company's project portfolios. Eric is a senior software program and product management professional with over 20 years of experience. Prior to joining DBC Pri-Med, Eric held various positions in program management, online operations and product management at M|C Communications as well as software product marketing and management roles at Cision. He has a bachelor's degree from the Isenberg School of Management at the University of Massachusetts at Amherst.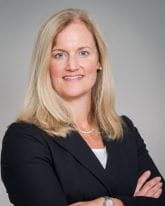 Marlene Shea
Vice President, Sales and Service
Marlene is responsible for overseeing the Pri-Med sales and service teams. Most recently, as Vice President of Sales Operations, she was responsible for sales compensation and incentive planning, contracting, inventory management, revenue reporting, and client relationships. During her 17 years with Pri-Med, Marlene has focused on sales, sales operations, and managing the conference and exhibition business unit. She has a successful track record of driving revenue growth, managing costs, and building and managing effective teams. Marlene holds a bachelor's degree from Boston College.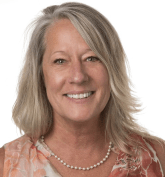 Debi Susalka
Vice President, Education Program Development
Debi is responsible for leading Pri-Med's educational strategies for CME/CE grants and programming. She leads the team responsible for aligning the educational needs of healthcare providers with the educational objectives of Commercial Supporters. Her team works in collaboration with medical education companies, societies, associations, and patient advocacy partners, relying on their expertise to ensure educational programming is timely and relevant. Debi brings 14 years of experience in CME/CE program development and outcomes assessment.