Keep in touch with the latest that's happening at Pri-Med.
If you are a member of the press and would like more information, please contact Cristina Currie at ccurrie@pri-med.com.
Press Releases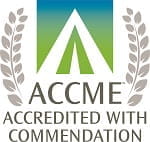 December 12, 2018
pmiCME, the accredited division of Pri-Med, was awarded Accreditation with Commendation by the Accreditation Council for Continuing Medical Education (ACCME).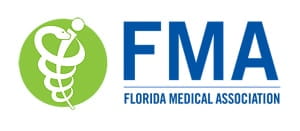 October 31, 2018
Program to offer continuing education credits as required by the State of Florida

October 9, 2018
Sessions to be delivered at Rosemont and New York Conferences and online at
pri-med.com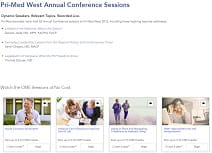 June 15, 2018
Pri-Med has begun to make its Annual Conference CME sessions available in nearly real time.
May 4, 2018
Pri-Med has been recognized by the Alliance for Continuing Education in the Health Professions (ACEhp) as "Best-in-Class" and will be featured at the Alliance Industry Summit.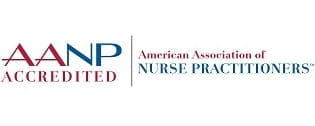 March 22, 2018
pmiCME, the accredited division of Pri-Med, was recognized by the American Association of Nurse Practitioners (AANP) as an approved provider of continuing education.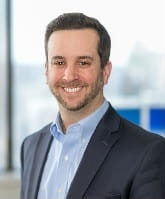 February 13, 2018
Matt Gagalis, a healthcare executive, was named General Manager, Continuing Medical Education Programs.
October 3, 2017
Sue Novak, MD, a board-certified family physician and former Major in the United States Air Force, joins the Pri-Med clinical team.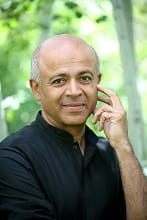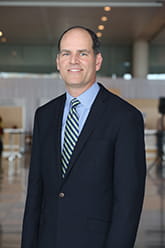 June 16, 2017
Rick Watson, a marketing and business development executive with a record of building profitable, global brands, was named Chief Executive Officer of DBC Pri-Med, LLC, a division of Diversified Communications.
September 15, 2015
Steward Health Care System Is First Accountable Care Organization (ACO) to Provide Personalized Education to Network Providers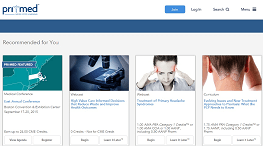 September 10, 2015
New Learning Portal Uses Data to Help Providers Maximize Time Spent on CME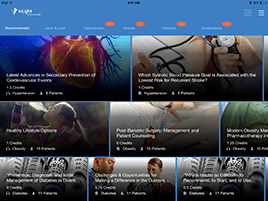 September 10, 2015
Panel Insight™ Uses Patient Panel Data to Identify Care Gaps and Deliver Personalized CME
June 2, 2015
CME Conference for Primary Care Physicians Ranks High in All Three Key Growth Indicators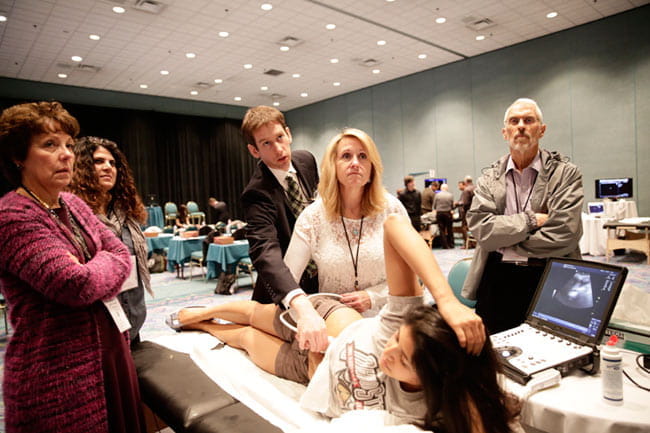 July 23, 2014
Entities Team Up to Educate Primary Care Clinicians on the Latest Advances in Ultrasound to Advance Patient Care
In the News
December 7, 2018
CBS Boston was at Pri-Med East as attendees participated in a "Stop the Bleed" workshop on how to best respond after a traumatic accident. Clinicians learned "how to apply pressure to a wound, pack a wound and (if possible) apply a tourniquet." Read more about the "Stop the Bleed" initiative.