Pri-Med and the Florida Medical Association (FMA) Partner to Present "Safe and Effective Prescribing of Controlled Substances in Florida" at Jacksonville Conference
Program to offer continuing education credits as required by the State of Florida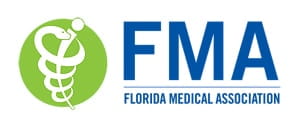 Boston, Mass., US–(Marketwired–November 1, 2018)– Pri-Med, a leader in continuing medical education, is pleased to announce a new partnership with the Florida Medical Association (FMA) to present an educational program in accordance with Florida House Bill 21 on Controlled Substances. The bill, which took effect on July 1, 2018, includes several legal requirements for healthcare providers who prescribe controlled substances.
Pri-Med and the FMA will work together to educate clinicians on new and updated prescribing laws for controlled substances, particularly opiates; discuss alternatives to opiates; and address the risks of opioid addiction following treatment of acute pain. This CME/CE session, titled "Safe and Effective Prescribing of Controlled Substances in Florida," will be led by a panel of local experts including William Hollifield, MD, University of Florida College of Medicine; Mary Thomas, Esq., FMA; and Rebecca Poston, BPharm, MHL, E-FORCSE.
This session will take place on Friday, November 16, 2018, at Pri-Med Jacksonville, a two-day primary care conference. The FMA will also offer a live-stream to its members, extending the reach and impact of the program.
"We're thrilled to be partnering with the FMA on this timely, relevant course that highlights the latest guidelines for properly prescribing controlled substances in Florida," said Matt Gagalis, General Manager of Education Programs at Pri-Med. "Together with our partners, Pri-Med is proud to deliver innovative education that best suits the needs of clinicians and their patients."
This session encompasses the required course for all DEA-authorized prescribers in Florida, including allopathic and osteopathic physicians. In addition, this course satisfies the required controlled substance prescribing training for physician assistants and ARNPs in Florida.
About Pri-Med
Pri‐Med is an operating division of Diversified Communications. Based in Boston, MA, the organization has been a trusted source for professional medical education to over 275,000 clinicians since 1995. Through live meetings in over 30 U.S. cities and digital activities at pri-med.com, clinicians rely on Pri‐Med for opportunities to engage with local peers, meet internationally renowned faculty, and participate in world‐class educational activities. For more information, visit: http://www.pri-med.com/about