Finding Our Voices: Intimate Partner Violence, the #MeToo Movement, and Our Role as Providers
10:55 AM - 11:55 AM
Hall A, Level 1
Description
This talk will focus on the central importance of power differentials in relationships and the role of power and control in intimate partner violence (IPV). The speaker will outline the identifying signs and symptoms of abuse and discuss techniques for screening for IPV during office visits. Participants will review opportunities and methods for developing safety plans and providing emotional, legal, and medical support to patients when IPV has been identified. The #MeToo movement is an empowering catalyst for victims to speak out about abuse; we as providers are in a unique and privileged position to support and advocate for these deserving patients.
Learning Objectives
Define the concept of power in relationships and recognize the importance of speaking out about abusive behavior
Recognize the scope and ramifications of intimate partner violence (IPV)
Identify the signs and symptoms of abuse
Describe how to advocate for patients who are in abusive relationships
---
Speakers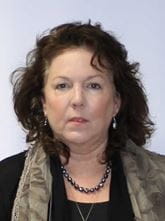 Lenore F Soglin, M.D. is an Assistant Professor in the Division of General Internal Medicine at Northwestern Medicine. She has a particular interest in identifying victims of intimate partner violence (IPV) in medical settings and in South Asian imm...