Translating Evidence to Practice: Improving Outcomes in Patients with ASCVD with PCSK9 Inhibitors
10:00 AM - 11:30 AM
Room 23, Level 2
Description
Through patient cases, the faculty will discuss the latest evidence, indications, and guideline-based utilization of PCSK9 inhibitors to lower LDL-C and overall cardiovascular risk in patients with acquired and familial hypercholesterolemia. This session will also provide strategies to overcome denial of PCSK9 inhibitors by payers and implement a team-based approach to improve patient access.
Learning Objectives
Assess the safety and efficacy of PCSK9 inhibitors in reducing cardiovascular events in patients with acute coronary syndrome and hypercholesterolemia
Review current evidence and set optimal LDL-C targets for patients with documented ASCVD
Appropriately integrate PCSK9 inhibitors in clinical practice to reduce the risk of cardiovascular events in high-risk patients
Identify common reasons for PCSK9 inhibitor denial and implement a team-based approach to improve patient access
---
Syllabus
Download a PDF of presented slides.
DOWNLOAD
Speakers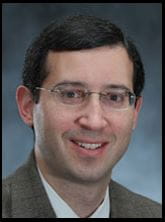 Douglas S. Jacoby, MD, FACC, is an Associate Professor of Clinical Medicine at the Perelman School of Medicine at the University of Pennsylvania. He serves as the medical director of the Penn Medicine Center for Preventive Cardiology at the Philadelp...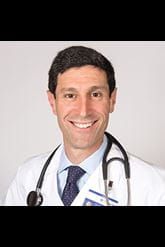 Ty J. Gluckman, MD, FACC, FAHA, is medical director of the Center for Cardiovascular Analytics, Research, and Data Science (CARDS) at the Providence St. Joseph Heart Institute in Portland, Oregon and an adjunct faculty member of the Ciccarone Center ...
---
Educational Partners
Commercial Supporters
Sanofi US and Regeneron Pharmaceuticals