Newer Long-acting Insulins: A Physiologic Approach to Glucose Control
Description
Although most patients with T2DM are initially treated with oral antihyperglycemic agents, as the disease progresses, insulin therapy is often required. Newer long-acting insulins can play an important role in the management of diabetes with their improved pharmacokinetic and pharmacodynamic properties that more closely mimic endogenous insulin secretion. Once-daily dosing and reduced glycemic variability decrease the risk of hypoglycemia and are important developments to overcome many of the challenges seen with insulin therapy. This talk will explore practical strategies for initiation and intensification of newer long-acting insulin in order to aid the primary care clinician in confidently using these therapies.
Learning Objectives
Identify and overcome barriers towards appropriate use of insulin in order to optimize treatment and increase patient adherence to insulin therapy
Distinguish among traditional and newer long-acting basal insulin products, with relation to pharmacokinetic/pharmacodynamic properties, glycemic variability, and risk profile, and identify patients who would benefit from newer long-acting basal insulin
Delineate best practices to individualize newer long-acting insulin therapy for patients with T2DM and minimize the risk of hypoglycemia
---
Syllabus
Download a PDF of the Presented slides
DOWNLOAD
Speakers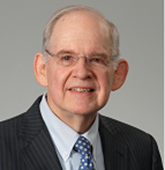 Lawrence Blonde, MD, FACP, MACE, is Director of the Ochsner Diabetes Clinical Research Unit, in the Frank Riddick Diabetes Institute, Department of Endocrinology, at the Ochsner Medical Center, New Orleans, LA. Dr. Blonde is presently an Associate Ed...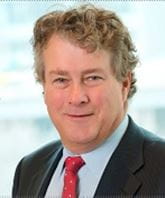 Dr. Bruce Bode is a diabetes specialist with Atlanta Diabetes Associates in Atlanta, Georgia, and is currently on the faculty of Emory University, as a Clinical Associate Professor in the Department of Medicine. He is currently CEO and President of A...
---
Educational Partners
Commercial Supporters
Sanofi US