The Worried Well: Anxiety Disorders in Primary Care
Description
This talk will cover the assessment and treatment of anxiety disorders in a primary care setting, while incorporating new diagnostic issues incorporated in the DSM-5. Signs and symptoms of generalized anxiety, panic and social anxiety disorders will be discussed, along with risk factors and available therapy options.
Learning Objectives
Classify anxiety disorders according to DSM-5 guidelines
Choose a psychopharmacological agent to treat anxiety disorders
Manage patient anxiety in a busy clinical practice
Apply strategies to take patients off anti-anxiety medication
---
Syllabus
Download a PDF of presented presentation.
DOWNLOAD
Speakers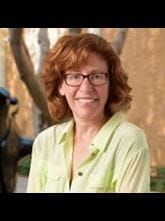 Shirah Vollmer, MD is a Clinical Professor of Psychiatry at the David Geffen UCLA School of Medicine. She is a board certified child and adult psychiatrist and she is a psychoanalyst. She is on faculty at Loyola Marymount University, The New Center f...