Going with the Flow: New Considerations in Type 2 Diabetes Management for Patients with Chronic Kidney Disease
12:50 PM - 1:50 PM
Grand Ballroom West, Level 3
Description
Soon diabetic kidney disease is expected to surpass all other diabetes-related complications in morbidity and mortality. Data suggest that the excess risk related to all-cause and cardiovascular mortality is concentrated among the those with T2DM and kidney disease. SGLT2 inhibitors have shown particular cardiovascular and renoprotective benefits. In this session, faculty will explain current data on the renoprotective properties of SGLT2 inhibitors and review guideline recommendations for using them in patients with type 2 diabetes and kidney disease. The practical cases throughout the lecture will train you to develop treatment plans for your patients with those comorbid diseases and enhance individualized care in your practice.
Learning Objectives
Explain current data surrounding the renoprotective properties of SGLT2 inhibitors
Review current guideline recommendations for using SGLT2 inhibitors in patients with T2DM and kidney disease
Develop individualized treatment plans for patients with T2DM and kidney disease
---
Speakers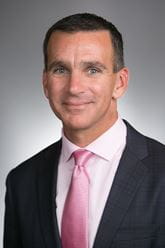 Chuck grew up in Northern California and completed his undergraduate degree at Harvard University. He attended medical school at the University of Wisconsin - Madison and completed residency training in family medicine at UC Irvine. He stayed on as f...
Melanie Hoenig, MD is a nephrologist at BIDMC. She has been the course director for Renal pathophysiology at Harvard Medical School for more than a dozen years. She served as a co-chair for the recent curriculum reform at Harvard Medical School and i...
---
Educational Partners
Commercial Supporters
Janssen Biotech, Inc., administered by Janssen Scientific Affairs, LLC