It's More Than Menopause: An Update on Women's Health
Description
Information reaches clinicians at a fast and furious pace. This session will help you keep up with a review of some recent literature that impacts the health of women and other individuals. During this session, the faculty will discuss recent findings on the following topics: hormonal therapy and cancer risk, the role of testosterone in women's health, central obesity and CAD, HPV immunizations and rates of cervical cancer, and prevention strategies for breast cancer, including chemo prophylaxis for high risk individuals, guidelines for BRCA screening, and comparison of various mammography recommendations.
Learning Objectives
Describe current findings in literature on hormonal therapy, HPV immunizations, CAD and weight distribution, breast cancer prophylaxis, and screening guidelines
Appraise current findings in the literature and their relevance to women's health
Apply the recent findings from the literature to primary care
---
Speakers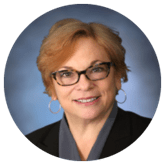 Dr. Susan Feeney is an Assistant Professor at UMass Medical School Graduate School of Nursing and is the Coordinator of the Family Nurse Practitioner Program. For the past 20 years she has provided comprehensive primary care in a family practice clin...