Supplements: From CBD to Vitamins
Description
There are countless vitamins and supplements that patients use for a variety of conditions. Many patients prefer these substances because they believe them to be more natural than pharmaceutical products. Patients often turn to clinicians for advice on these agents. This case-based session will feature many of the most commonly used products and review evidence assessing their efficacy and harms.
Learning Objectives
Identify commonly used supplements that have therapeutic value
Recognize the potential risks of using supplements
Counsel patients who are interested in using supplements as an alternative to pharmaceuticals or as adjunctive therapy
---
Speakers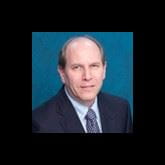 Dr. Ehrlich is a graduate of the Rutgers Medical School in NJ. He completed his Family Practice residency at the University of Massachusetts in Worcester, MA. He is an Assiociate Professor of Family Medicine at the University of Massachusetts where h...