Point of Care Ultrasound for the Primary Care Provider
Description
Point of care ultrasound can be a powerful tool for the outpatient provider. Its use can facilitate decision making directly at the bedside by ruling in or out conditions, narrowing differentials, and directing appropriate treatment, further testing, and consultation. This workshop will combine didactics and hands-on sonography. During the didactics portion we will discuss how to incorporate point of care ultrasound into daily practice and review the technical approaches to several ultrasound exams that will help the primary provider in the work-up of commonly encountered problems. These ultrasounds will include soft tissue, gallbladder, DVT, cardiac and pulmonary exams. Most of the workshop will be dedicated to small group hands-on sonography led by ultrasound fellowship-trained physicians. During these hands-on sessions participants will scan live models to practice image acquisition and interpretation techniques.
Learning Objectives
Understand the approach to point of care ultrasound for the primary care clinician
Review soft tissue ultrasound including identification of abscess/cellulitis, foreign bodies and superficial thrombophlebitis.
Review gallbladder ultrasound including identification of gallstones, sludge, wall thickening, and pericholecystic fluid.
Review DVT ultrasound of the lower extremity.
Review cardiac and pulmonary ultrasound including identification of cardiac function, pericardial and pleural effusions, and pulmonary edema.
---
Speakers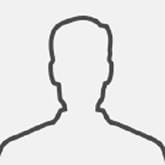 Timothy Gleeson, MD is an Assistant Professor of Emergency Medicine and the Director of the Point of Care Emergency Ultrasound Fellowship at the University of Massachusetts Medical School in Worcester, Massachusetts. He obtained his medical degree a...