Curbside Consults: Top Questions from PCPs on Osteoarthritis and Microbiome
Description
What do primary care providers need to know about osteoarthritis and microbiome? Join this panel of expert faculty as they review important questions, they get asked about these topics!
Learning Objectives
Discuss the assessment and diagnosis of osteoarthritis
Evaluate pharmacologic and non-pharmacologic treatment of osteoarthritis
Explore the role of the gut microbiome in conditions such as obesity, pregnancy, necrotizing enterocolitis, and Clostridium difficile
---
Speakers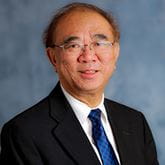 Dr. Fan practices rheumatology and clinical immunology in North Hollywood, California. He went to medical school in Canada at the University of Manitoba, internship and residency in internal medicine at L.A. County-USC Medical Center and fellowship ...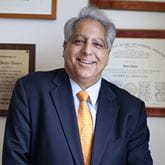 Sanjiv Chopra, MD, is Professor of Medicine and former Faculty Dean for Continuing Medical Education at Harvard Medical School. He currently serves as a Marshall Wolf Master Clinician Educator in the Department of Medicine at Brigham and Women's Hosp...