Dr. Abraham Verghese is a nationally bestselling author and a prominent voice in medicine with a uniquely humanistic view of the future of healthcare. He received the National Humanities Medal from President Obama, "for reminding us that the patient ...
Presenting on:
Thursday, December 8, 2022 7:45 AM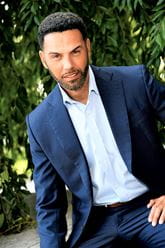 For Steve Pemberton, early life was anything but easy. Placed in unstable foster homes from the time he was three, he fell through the gaps of the foster care system — struggling to find safety, security and some sense of family. And yet, this forgot...
Presenting on:
Friday, December 9, 2022 7:45 AM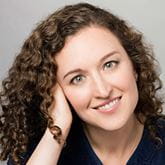 Daniela Lamas is a pulmonary and critical care doctor at the Brigham & Women's Hospital and faculty at Harvard Medical School. In her recent book, You Can Stop Humming Now: A Doctor's Stories of Life, Death and In Between, Lamas examines the thin bor...
Presenting on:
Saturday, December 10, 2022 7:45 AM