Inspiring Keynote Speakers
More speakers coming soon!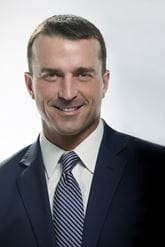 An extraordinary basketball player, Chris Herren was a celebrated star in his native Fall River, MA before graduating high school. He went on to play at Boston College and Fresno State, two seasons in the NBA (including one with his hometown team, th...
Presenting on:
Friday, December 6, 2019 7:45 AM
Dr. Joe Kvedar is creating a new model of health care delivery, moving care from the hospital or doctor's office into the day-to-day lives of patients. He is the author of two books on the subject: The Internet of Healthy Things (2015) and The New Mo...
Presenting on:
Saturday, December 7, 2019 7:45 AM