The Future of Health in the 21st Century
Description
Medical science has entered a golden age, but the keys to life are not all locked in the laboratory. Although technological progress is a critical element for better health, it is not a complete recipe. This presentation will explore some of the new frontiers of medicine and science; the tectonic shifts that are occurring because of technological advances, precision medicine, and consumer-centric care underscore the power of prevention and the importance of medical research. Key health issues affecting Americans will be discussed. Since many health concerns today, such as a pandemic flu, Zika, and Ebola, are just a jet plane away, the faculty will highlight global health issues that have significant humanitarian, economic, and national security implications. Participants will review key socioeconomic determinants of health, the importance of access to health care for all Americans, the provisions of the Affordable Care Act health reform legislation, and recent actions that are affecting its implementation. The United States spends $3.2 trillion dollars on health care, twice as much as any other nation, yet ranks 43rd in life expectancy, and Americans do not receive recommended treatment over half the time. This lecture will provide a prescription for how to put "health" back into the health care system and suggest some innovative solutions that can be implemented to enhance the health of our nation. Learners will walk away with several simple steps they and their patients can take toward a healthier future.
Learning Objectives
Apply knowledge about the impact of the tobacco and obesity epidemics on the health of Americans to prevent chronic disease in clinical practice
Describe trends in the opioid epidemic in the United States and actions being taken to address it
Discuss how advances from biomedical and behavioral research and innovations from information technology are being applied to improve treatment and prevention of disease
Identify critical health disparities in America and the major socioeconomic determinants of health
Summarize key provisions of the Affordable Care Act of 2010 health care reform legislation and recent actions affecting its implementation
---
Speakers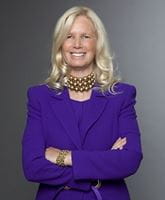 Rear Admiral Susan J. Blumenthal, MD, MPA (ret.) provided distinguished service for more than two decades as a leading national U.S. government health expert and spokesperson in the Administrations of four U.S. Presidents. She was the country's first...