E-Cigarettes and Vaping: the Good, the Bad, and the Ugly
1:55 PM - 2:55 PM
Room 42, Level 2
Description
e-Cigarettes were 1st introduced to the US market in 2007, essentially to help smokers stop smoking tobacco-based cigarettes. There is some evidence that, for some adults, it may be beneficial to assist with smoking cessation. However, the use of e-Cigarettes and vaping (referred to as ENDS - electronic nicotine delivery systems), has increased significantly, specifically in the US teen population. The FDA and AAP have addressed the concerns surrounding e-Cigarettes and vaping in both regulations and policy statements. Join us as we discuss the latest evidence, potential benefits, and public health concerns regarding e-Cigarettes and vaping.
Learning Objectives
Discuss the history of e-Cigarettes and Vaping
Discuss the design and ingredients of e-Cigarettes and Vaping devices
Discuss current evidence as it pertains to potential benefits, public health concerns, implication for health policy and best practice of these devices for primary care providers
---
Syllabus
Download a PDF of the presented slides
DOWNLOAD
Speakers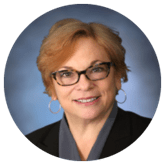 Dr. Susan Feeney is an Assistant Professor at UMass Medical School Graduate School of Nursing and is the Coordinator of the Family Nurse Practitioner Program. For the past 20 years she has provided comprehensive primary care in a family practice clin...