Medical Literature Updates
Description
This program is designed to address some of the practical clinical issues from the recent literature. The format will address controversies and caveats that aide the clinician to interpret recent updates and how they may be applied in daily practice. Important updates will be presented that clinicians may commonly encounter with a few case discussions to apply the knowledge presented. The topics covered will include a significant array of routine practice encounters.
Learning Objectives
Recall a variety of practice-changing papers that were published recently
Apply the recommended changes to clinical practice
Describe the evidence base behind the recommendations
---
Speakers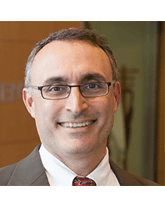 Dr. Frank J. Domino is a Professor and the Pre-doctoral Education Director for the Department of Family Medicine and Community Health at the University of Massachusetts Medical School in Worcester, MA. He has been at Umass since 1996. Dr. Domino is...