Delivering High-Value Care Through Population Health
Description
Join this talk for an enlightening look at health system waste and failures. Dr. Nash will provide an essential road map to connect high-value care with population health. Using this model, you will be equipped to evaluate and improve the future of patient engagement.
Learning Objectives
Trace the evaluation of our failed system
Outline the tenets of population health
Describe how to reduce waste in the system
Evaluate the future of patient engagement
---
Speakers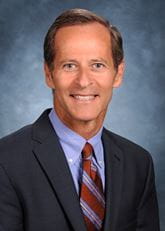 David B. Nash was named the Founding Dean of the Jefferson College of Population Health (JCPH) in 2008. This appointment caps nearly 3 decades on the faculty of Thomas Jefferson University. He is also the Dr. Raymond C. and Doris N. Grandon Professo...