Prevention Starts with All: The Chris Herren Story
Description
In this very personal presentation, Chris will share his brutally honest journey to recovery. From growing up in Fall River, MA to playing Division 1 basketball and in the NBA, he will take the audience on his journey from addiction to sobriety. In long term recovery since 2008, Chris will inspire the audience to start the conversation on wellness and educate patients on the disease of addiction. Additionally, he will address the themes of gateway drugs, prescription drug use, vaping and the responsibility of prevention starting with us all. It is his hope that strength will be found in the struggle and communities will come TOGETHER to address the issue of substance use disorder, advocate for effective treatment and embrace the power of recovery.
Learning Objectives
Recognize the many faces of addiction
Review the importance of prevention
Describe the path to recovery as a lifelong journey
Identify ways that healthcare professionals can better address addiction and advocate for patients
---
Speakers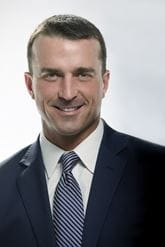 An extraordinary basketball player, Chris Herren was a celebrated star in his native Fall River, MA before graduating high school. He went on to play at Boston College and Fresno State, two seasons in the NBA (including one with his hometown team, th...