Combating Clinician Burnout: Work Smarter, Not Harder
Description
Clinician burnout is not a problem with personal resiliency, but rather a manifestation of organizational-level inefficiencies. Half of a clinician's day is spent performing tasks that do not require a medical degree—a key driver for burnout. Getting rid of unnecessary work and improving practice efficiency are key to combating burnout and supporting a culture of wellness at the organizational level.
Learning Objectives
Explain clinician burnout and its causes
Describe 3 practice/organizational-level strategies for reducing burnout and promoting a culture of wellness
Empower YOU to make 1 meaningful change tomorrow!
---
Speakers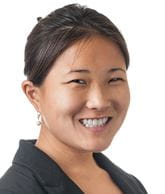 Dr. Jill Jin is a practicing internist and Clinical Assistant Professor of Medicine at the Northwestern University Feinberg School of Medicine, a Senior Physician Advisor for Professional Satisfaction & Practice Sustainability at the American Medical...