Treatment of Obesity in the Primary Setting
Description
Affecting over 40% of American adults and associated with over 200 medical conditions, obesity is a leading cause of morbidity and mortality in the U.S. Yet despite the burden it imposes on patients and the healthcare system, obesity is insufficiently addressed in the primary care setting. In this session, Dr. Kushner will review the evaluation and practical management of obesity including lifestyle counseling, use of pharmacotherapy, and available resources.
Learning Objectives
Define the evaluation process for adults with obesity
Describe lifestyle management that includes diet and physical activity counseling
Discuss the role of pharmacotherapy and trial outcomes for the newest FDA approved medication, semaglutide 2.4 mg
---
Speakers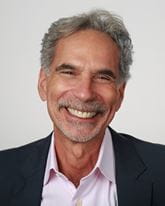 Robert Kushner is a Professor of Medicine at Northwestern University Feinberg School of Medicine, and Director of the Center for Lifestyle Medicine in Chicago, IL. After finishing a residency in Internal Medicine at Northwestern University, he went o...