25 Years of Medicine: A Look at the Past, Present, and the Future
Description
During this session, Dr. Chopra and Dr. Domino will review the recent evolution of medicine, highlighting the most significant innovations that have taken place in clinical medicine over the past 25 years and discussing the potential changes to come in the next 25 years.
Learning Objectives
Recognize and reflect on how common clinical conditions have evolved in the last 25 years
Consider predictions on what will change in the next 25 years
Describe how our continuous learning and networking is crucial to the health of our communities
---
Speakers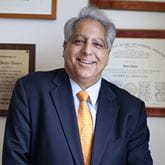 Sanjiv Chopra, MD, is Professor of Medicine and former Faculty Dean for Continuing Medical Education at Harvard Medical School. He currently serves as a Marshall Wolf Master Clinician Educator in the Department of Medicine at Brigham and Women's Hosp...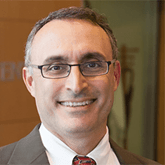 Dr. Frank J. Domino is a Professor and the Pre-doctoral Education Director for the Department of Family Medicine and Community Health at the University of Massachusetts Medical School in Worcester, MA. He has been at Umass since 1996. Dr. Domino is...