Evidence-Based Management of Irritable Bowel Syndrome and Chronic Idiopathic Constipation: Stepping Up Therapy to Improve Outcomes
9:30 AM - 10:30 AM
Ballroom I & II
Description
This activity will provide an evidence-based approach to the diagnosis and management of irritable bowel syndrome (IBS) and chronic idiopathic constipation (CIC), with minimal diagnostic testing. The faculty will describe evidence-based treatment guidelines and discuss the efficacy of over-the-counter and prescription agents prioritized within the guidelines. This will help you navigate the progress from patient education to diet plus over-the-counter agents to prescription agents. An additional resource is also available for this session.
Learning Objectives
Recognize typical symptoms of IBS and CIC and differentiate them from other common GI disorders
Identify patients with suspected IBS/CIC with alarm symptoms who require further diagnostic investigation
Identify lack of utility of most diagnostic testing in patients with suspected IBS/CIC, appropriateness of making a proactive diagnosis based on symptoms, practical strategies for educating patients about their disorder, and importance of initiating treatment at initial visit
Utilize OTC therapies and FDA-approved prescription therapies based on RCT data and evidence-based guidelines
---
Speakers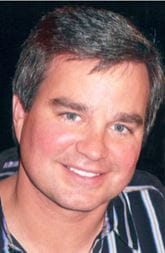 Philip S. Schoenfeld, MD, MSEd, MSc (Epi), is Chief of the Gastroenterology Section at the John D. Dingell VA Medical Center and Adjunct Professor of Medicine at the University Of Michigan School Of Medicine. Dr. Schoenfeld completed his medical degr...
---
Educational Partners
Forefront Collaborative, Inc.
Commercial Supporters
Allergan and Ironwood Pharmaceuticals, Inc., Salix Pharmaceuticals, Inc.