Approach to Diagnosis and Management of Low Back Pain for the PCP
10:30 AM - 11:30 AM
Ballroom I & II
Description
Acute low back pain is a common reason for patient visits to primary care providers. Most back symptoms are usually self-limited and history and physical examination usually provide clues to the rare, but potentially serious causes of low back pain. The differential diagnosis will be explored and appropriate use of diagnostic testing, including x-rays, will be discussed. Current recommendations and treatment algorithms will be reviewed. When to appropriately consider specialty, referral will also be discussed.
Learning Objectives
Understand the etiology and approach to lower back pain
Provide an evidence-based understanding of the diagnosis and therapeutic options in the management of acute low back pain
---
Speakers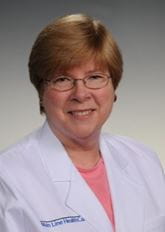 M. Susan Burke, MD, FACP, is a clinical associate professor of medicine at the Sidney Kimmel Medical College at Thomas Jefferson University in Philadelphia, Pennsylvania, an adjunct associate professor of geriatrics at the Philadelphia College of Ost...