Hypertension Cases: Controversies, Challenges, and Treatment Goals
2:45 PM - 3:45 PM
Ballroom I & II
Description
This rapid-fire, case-based presentation will discuss the guidelines, controversies, and complexities of hypertension management.
Learning Objectives
Discuss the new hypertension guidelines
Evaluate lifestyle modification and pharmacologic therapies for the treatment of hypertension
Review the treatment of resistant hypertension
---
Speakers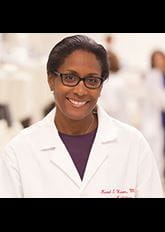 Karol E. Watson, MD, PhD, is a professor of medicine/cardiology and a board-certified, full-time cardiologist at the Geffen School of Medicine at UCLA. She holds the John C. Mazziotta Term Chair in Medicine and was honored to be named Cardiologist of...