Seasonal Influenza: When, Who, and How to Manage
10:30 AM - 11:30 AM
Ballroom I & II
Description
Annual fluctuations in the efficacy of the influenza vaccine leave many at risk for serious illness, and recently, Americans suffered one of the worst influenza outbreaks in almost a decade. It is important for clinicians to diagnose influenza quickly and provide guideline-based treatment. During this session, the speakers will provide practical, evidence-based strategies to use antiviral medications to reduce the burden of influenza.
Learning Objectives
Diagnose and promptly treat influenza in accordance with national guidelines and emerging
Use approved antiviral medications to better treat influenza based on efficacy and safety data in order to reduce symptoms, prevent associated complications, and reduce the burden of disease
---
Speakers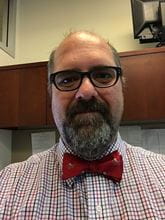 Dr. Angarone is an Infectious Disease specialist at Northwestern Medicine and has been a faculty member since 2009. His practice focuses on the evaluation and treatment of infections in immune compromised individuals, including recipients of organ a...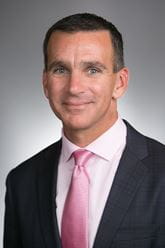 Chuck grew up in Northern California and completed his undergraduate degree at Harvard University. He attended medical school at the University of Wisconsin - Madison and completed residency training in family medicine at UC Irvine. He stayed on as f...
---
Educational Partners
Commercial Supporters
Genentech