Diagnosis of a Rheumatic Disease: A Case-Based Approach
Description
A patient presents with joint pains. How should we approach the history, physical examination, laboratory tests, and imaging studies to arrive at a correct diagnosis? The discussion points out how to correctly diagnose rheumatoid arthritis, psoriatic arthritis, lupus, and fibromyalgia as well as how to distinguish each from the other conditions.
Learning Objectives
Identify clinical features that distinguish psoriatic arthritis from rheumatoid arthritis
Interpret of rheumatoid factor, anti-CCP, and ANA tests
Recognize the distinctive features that point to systemic lupus erythematosus
Identify fibromyalgia
---
Speakers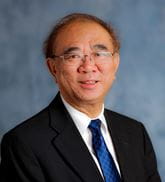 Dr. Fan practices rheumatology and clinical immunology in North Hollywood, California. He went to medical school in Canada at the University of Manitoba, internship and residency in internal medicine at L.A. County-USC Medical Center and fellowship ...