Medicines for the Mind: An Overview of Psychopharmacology
Description
In this talk, participants will receive an overview of the various medications that can be used to treat mental distress. The speaker will review the history of psychopharmacology, beginning with the use of anxiety medications, then hypnotics. A history of antidepressants, mood stabilizers, and antipsychotics will follow, and the speaker will end with a brief discussion of stimulants.
Learning Objectives
Become skilled with prescribing benzodiazepines and hypnotics
Discuss different types of antidepressants
Recognize when and how to use a mood stabilizer
Discuss antipsychotic and stimulant medications
---
Syllabus
Download a PDF of the presented slides.
DOWNLOAD
Speakers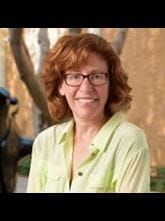 Shirah Vollmer, MD is a Clinical Professor of Psychiatry at the David Geffen UCLA School of Medicine. She is a board certified child and adult psychiatrist and she is a psychoanalyst. She is on faculty at Loyola Marymount University, The New Center f...