Curbside Consults: Top Questions from PCPs on Depression and EKG
Description
What do primary care providers need to know about depression and EKG? Join expert faculty as they review important questions they get asked about these topics!
Learning Objectives
Distinguish "stress" from major depression
Rule out bipolar 1 disorder in the presentation of major depression
Discuss behavioral techniques and psychopharmacological tools to treat depression
Describe some of the most common ECG abnormalities and related diagnostic criteria, clinical significance, and reliability
Recognize the limitations of computerized ECG interpretation
---
Speakers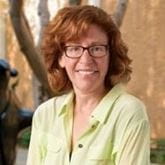 Shirah Vollmer MD is a Clinical Professor of Psychiatry at the David Geffen UCLA School of Medicine. She is also on faculty at the New Center for Psychoanalysis. Dr. Vollmer is a child, adolescent and adult psychiatrist/psychoanalyst in private pract...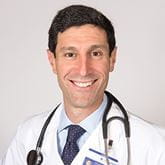 Ty J. Gluckman, MD, FACC, FAHA, is medical director of the Center for Cardiovascular Analytics, Research, and Data Science (CARDS) at the Providence St. Joseph Heart Institute in Portland, Oregon and an adjunct faculty member of the Ciccarone Center ...