Anxiety in the Age of COVID-19
Description
Mental health challenges is the greatest impact of the pandemic. Anxiety Disorders, PTSD, Childhood learning loss, are just a few of the mental health consequences of prolonged isolation and prolonged fear. This presentation will help you distinguish human suffering as a result of a global pandemic vs. psychopathology which mandates both behavioral and pharmacological interventions.
Learning Objectives
Distinguish human suffering vs. psychopathology
Review non-pharmacological interventions for anxiety and PTSD
Review pharmacological interventions for anxiety and PTSD
Discuss promising future treatments for anxiety and PTSD
---
Speakers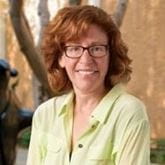 Shirah Vollmer MD is a Clinical Professor of Psychiatry at the David Geffen UCLA School of Medicine. She is also on faculty at the New Center for Psychoanalysis. Dr. Vollmer is a child, adolescent and adult psychiatrist/psychoanalyst in private pract...