Leonardo at 500: A Lesson in Creativity and its Applications in Medicine
Description
Leonardo da Vinci was arguably the most creative person who ever lived. Exquisitely gifted in both arts and science, he practiced them as a "scientist of art and an artist of science." Five hundred years later, his anatomical drawings remain testimony to his unique way of engaging the world both artistically and scientifically. From pioneering the injection of molten wax into ventricles, to multiple views of specimens, to the recurrent use of cross-sections and cutouts, those drawings remind us of a brain that always thought in pictures. Yet, they also challenge us to understand what made Leonardo so creative. This may be especially worthwhile in times when medical education has been accused of hindering creativity.
Learning Objectives
Revisit the unique traits that made Leonardo da Vinci so creative
Review how those traits are fostered/hindered by current medical education
Revisit the importance of creativity in medicine
Revisit the importance of the humanities in medicine
---
Speakers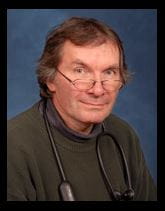 Dr. Sal Mangione is a clinician-educator with a long interest in Physical Diagnosis, Medical History and community service. After obtaining his MD summa cum laude from the Catholic University of Rome, Dr. Mangione trained in Internal Medicine and Pul...