Unmasking Lupus: Revealing Tools and Strategies for Primary Care
10:30 AM - 11:30 AM
1D Hall
Description
With variable presentations and a chronic relapsing-remitting course of disease, systemic lupus erythematosus (SLE) poses unique challenges to clinicians. In this session, a primary care physician and rheumatologist will collaborate to unmask the disease known as the great imitator and provide you with tools for improving your SLE diagnosis and management. Through live patient-clinician interaction, the faculty will demonstrate how to communicate with patients suffering from SLE. At the end of this session, you will be able to assess patients with symptoms of lupus, diagnose SLE per published criteria, and partner efficiently with rheumatologists to treat and monitor your patients with this complex disease.
Learning Objectives
Describe the pathophysiology of SLE and recognize how it informs management
Identify criteria for diagnosis and assessment of SLE
Review traditional and emerging management of SLE including flare recognition, prevention, and treatment
Monitor and manage SLE disease activity, complications, and comorbidities
Overcome communication barriers to improve adherence and health outcomes in SLE
---
Syllabus
Download a PDF of the presented slides
DOWNLOAD
Speakers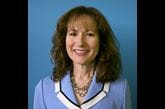 Pamela R. Kushner, MD, FAAFP, has had a private practice in Long Beach/Los Alamitos California for more than 20 years. Her practice specializes in preventive medical care for the entire patient. She is a Clinical Professor of Family Medicine at the U...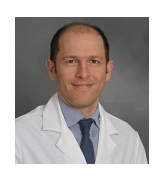 Dr. Kontzias earned his medical degree at University of Athens Medical School, Greece in 2004. He completed his internal medicine residency at Lincoln Medical Center of Weil-Cornell in New York and then pursued his rheumatology fellowship training at...
---
Educational Partners
Commercial Supporters
GlaxoSmithKline