"Wow, I am glad I knew that!": A Review of Recent Practice-Changing Clinical Guidelines and Evidence
12:30 PM - 1:30 PM
1E08-09
Description
The amount of information available in the form of clinical trials and cohort studies is overwhelming, especially for primary care clinicians. Moreover, practice guidelines do not always reflect what is feasible or even best practice in specific clinical settings. This session will highlight some of the strongest research and guidelines that may alter clinical practice, with a focus on literature published in the past year. Every participant should take away several practical points to help them provide better patient care. The session will have an interactive component that will allow for different perspectives and collective wisdom to make the best use of current evidence.
Learning Objectives
Review recent biomedical research as well as clinical guidelines relevant to primary care
Analyze data to determine what is most applicable in primary care
Engage in discussion regarding the relative merits of changes to clinical practice
---
Syllabus
Download a PDF of the presented slides
DOWNLOAD
Speakers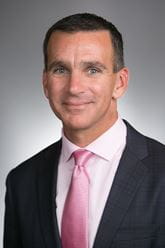 Chuck grew up in Northern California and completed his undergraduate degree at Harvard University. He attended medical school at the University of Wisconsin - Madison and completed residency training in family medicine at UC Irvine. He stayed on as f...