Challenging Diagnostic Dilemmas in Primary Care
Description
In this session, the speaker will discuss some challenging diagnostic cases that primary care practitioners may face in their practice. These cases will feature interpretation of laboratory and imaging studies as well as encounters with rare diseases and conditions. You will learn which aspects of the history and physical exam are most useful to establish certain diagnoses, increase your awareness of certain uncommon but "can't miss" diagnoses, and become familiar with clinical decision aids that improve diagnostic accuracy for certain common diagnoses.
Learning Objectives
Recall and apply diagnostic pearls for "can't miss diagnoses"
Avoid "near misses" for these diagnoses
Recognize the features of the history and physical examination that are most useful in making correct diagnoses
Apply risk scores and clinical decision tools to improve diagnostic accuracy
---
Speakers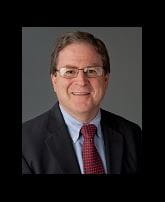 Dr. Libman is a clinician educator in the Division of General Medicine, Beth Israel Deaconess Medical School (BIDMC), and Professor of Medicine, Emeritus, Harvard Medical School. He directs the HIV Program in Healthcare Associates, the hospital-based...