Cases in Infectious Disease: How Recent Medical Literature Might Influence Your Clinical Practice
Description
Infectious diseases syndromes are common in primary care practices. However, staying current with relevant literature that may influence appropriate evaluation and treatment of patients with these syndromes can be difficult, given the volumes of applicable articles and diversity of journals publishing these reports. This session will present some common infectious disease scenarios and provide crucial literature updates. You will learn about how responding to histories of penicillin allergy may result in adverse patient outcomes, the proper timing of influenza vaccination, the influence of substance abuse on risk medication adherence and infectious diseases risk, the appropriate evaluation of patients with suspected cellulitis syndromes, and the role of preoperative urine screening.
Learning Objectives
Recognize how to elicit and respond appropriately to a history of penicillin allergy in patients who require antimicrobial therapy
Explain how to properly evaluate a patient with suspected cellulitis syndrome
Select the appropriate timing of influenza vaccination in patients with chronic medical conditions
Describe how substance abuse can influence medication adherence for HIV pre-exposure prophylaxis (PrEP) and risk for community-acquired pneumonia
Summarize the role of preoperative urine screens to predict infection risk
---
Speakers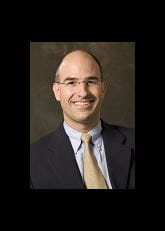 Dr. Martinello is an adult and pediatric infectious diseases specialist and associate professor at the Yale School of Medicine. He received his medical degree from Loyola University Chicago and completed his residency in internal medicine and pediatr...