Updates on Screening From the USPSTF
10:30 AM - 11:30 AM
1E08-09
Description
The faculty will summarize and review recent screening recommendations issued by the USPSTF, prioritizing the most significant and controversial topics. Within the past year, the USPSTF has issued screening recommendation statements on the following topics: cervical, prostate, and ovarian cancer; osteoporosis; CVD; atrial fibrillation; syphilis among pregnant women; adolescent idiopathic scoliosis; and vision problems among young children.
Learning Objectives
Recognize the content of and rationale for screening recommendations issued by the USPSTF within the last year
Optimize screening strategies for patients
Engage patients in shared decision-making regarding screening as appropriate
---
Syllabus
Download a PDF of the presented slides
DOWNLOAD
Speakers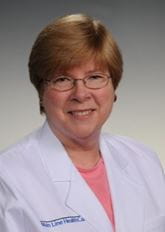 M. Susan Burke, MD, FACP, is a clinical associate professor of medicine at the Sidney Kimmel Medical College at Thomas Jefferson University in Philadelphia, Pennsylvania, an adjunct associate professor of geriatrics at the Philadelphia College of Ost...