Which Diet or Supplements Will Help My Arthritis? An Evidence-Based Review of Unproven Remedies
Description
Complementary and alternative forms of healing (CAM) have a longer and richer history than conventional medicine. For patients with chronic arthritis and debilitating illnesses, CAM offers an attractive option. 28 to 94% of patients with arthritis have tried CAM often without the knowledge of the clinician. This lecture will explore evidence-based randomized control trials used to evaluate CAM and unproven or emerging therapies like platelet-rich plasma injections and offers advice based on the best available evidence.
Learning Objectives
Recognize the historical development of complementary medicine
Identify the best available evidence for useful diets and supplements for osteoarthritis, rheumatoid arthritis, and fibromyalgia
Describe the proposed mechanisms for effectiveness of platelet-rich plasma injections
Recognize the potential harmful effects of CAM
Integrate CAM into your practice
---
Speakers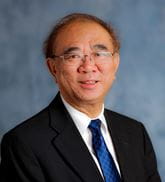 Dr. Fan practices rheumatology and clinical immunology in North Hollywood, California. He went to medical school in Canada at the University of Manitoba, internship and residency in internal medicine at L.A. County-USC Medical Center and fellowship ...