Strategies for Effective Pain Management in Clinical Practice: Part 1
Description
The nation is facing competing public health issues: the need to treat a large number of Americans with acute and chronic pain vs the crisis of prescription opioid abuse. Pri-Med's Strategies for Effective Pain Management in Clinical Practice curriculum focuses on improving practitioners' ability to recognize, diagnose, and classify pain; educating clinicians on the full spectrum of pain management options, including nonopioid pharmacologic interventions; and providing risk reduction strategies through integration of opioids into individualized pain management plans. Clinicians will learn to recognize signs and symptoms of opioid dependence and abuse in order to optimally manage patients' pain and medication use. This course encompasses the required course for all DEA-authorized prescribers in Florida, including allopathic physicians, osteopathic physicians, dentists, podiatrists, and optometrists. In addition, this course satisfies the required controlled substance prescribing training for physician assistants and ARNPs in Florida.
Learning Objectives
Discuss all options for pain management, including non-pharmacologic and pharmacologic approaches
Explain the definitions and mechanisms of pain
Identify the appropriate pain assessment and assessment of potential risk factors for abuse and opioid use disorder/addiction
Improve prescribers' knowledge, competence, and performance in the area of integrating opioids into individualized treatment plans to meet the needs of patients and managing those patients. Recognize best practices to reduce the risks associated with prescription of opioid analgesics, as well as, safe storage and disposal
Summarize counseling strategies, including counseling about the use of naloxone for opioid overdose. Recognize opioid use disorder and act appropriately to treat or refer those patients
---
Speakers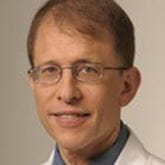 Dr. Argoff is Professor of Neurology at Albany Medical College and Director of the Comprehensive Pain Center at Albany Medical Center in New York. He is a member of the American Academy of Neurology, the International Association for the Study of Pai...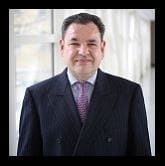 Dr. de Leon-Casasola was a member of the Board of Directors of the American Society of Regional Anesthesia and Pain Management (ASRA) where he served as President, and has served as the Chair of the Scientific Committee for that Society's pain meetin...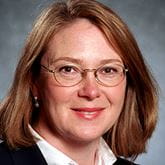 Dr. Galluzzi is professor and chair of the Department of Geriatrics and director of Comprehensive Care at the Philadelphia College of Osteopathic Medicine in Pennsylvania. Dr. Galluzzi received her medical degree from the West Virginia School of Oste...
---
Educational Partners
Miller Medical Communications, LLC
Commercial Supporters
Opioid Analgesic REMS Program Companies