Beyond the SSRI: Treating and Managing Major Depression
10:30 AM - 11:30 AM
Ballroom AB
Description
This talk will help the primary care clinician recognize and manage depression in the primary care setting.
Learning Objectives
Use the PHQ-2 and the PHQ-9 to identify patients who may be suffering from depression
Make initial and follow-up treatment decisions, including medication selection, referral, and recommendation of self-management strategies
Perform acute phase follow-up and long-term management
---
Speakers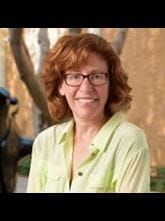 Shirah Vollmer, MD is a Clinical Professor of Psychiatry at the David Geffen UCLA School of Medicine. She is a board certified child and adult psychiatrist and she is a psychoanalyst. She is on faculty at Loyola Marymount University, The New Center f...