Strategies for Effective Pain Management: Managing Patients on Opioid Analgesics
3:00 PM - 4:15 PM
Ballroom AB
Description
The nation is facing competing public health issues: the need to treat a large number of Americans with acute and chronic pain versus the crisis of prescription opioid abuse. Pri-Med's Strategies for Effective Pain Management curriculum focuses on improving practitioners' ability to recognize, diagnose, and classify pain; educating clinicians on the full spectrum of pain management options, including non-opioid pharmacologic interventions; and providing risk reduction strategies through integration of opioids into individualized pain management plans. Clinicians will learn to recognize signs and symptoms of opioid dependence and abuse to manage patients' pain and medication use optimally. This activity is supported by an independent educational grant from the Opioid Analgesic REMS Program Companies. Please see https://ce.opioidanalgesicrems.com/RpcCEUI/rems/pdf/resources/List_of_RPC_Companies.pdf for a listing of REMS Program Companies. This activity is intended to be fully compliant with the Opioid Analgesic REMS education requirements issued by the US Food and Drug Administration (FDA).
Learning Objectives
Employ appropriate practices that balance the benefits and risks of opioids in acute and chronic pain
Identify opioid use disorder and recognize when and how to intervene with treatment or referral
Assess pain and potential risk factors for abuse and opioid use disorder/addiction
---
Speakers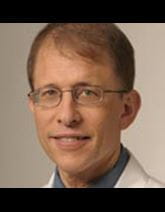 Dr. Argoff is Professor of Neurology at Albany Medical College and Director of the Comprehensive Pain Center at Albany Medical Center in New York. He is a member of the American Academy of Neurology, the International Association for the Study of Pai...
Dr. de Leon-Casasola was a member of the Board of Directors of the American Society of Regional Anesthesia and Pain Management (ASRA) where he served as President, and has served as the Chair of the Scientific Committee for that Society's pain meetin...
Dr. Galluzzi is professor and chair of the Department of Geriatrics and director of Comprehensive Care at the Philadelphia College of Osteopathic Medicine in Pennsylvania. Dr. Galluzzi received her medical degree from the West Virginia School of Oste...