Infectious Disease Highlights: A Focus on Ambulatory Care
1:05 PM - 2:05 PM
Hall D, Level 1
Description
This case-based lecture will provide the active clinician with strategies, updates, and specific practice recommendations in clinical infectious diseases. Prevention and treatment of infectious diseases in the ambulatory setting will be emphasized, with coverage of advances in antimicrobial therapy, immunization, and pre-exposure prophylaxis for HIV. The faculty will highlight responsible use of antibiotics to help you reduce the risk of both toxicity and antimicrobial resistance in your practice.
Learning Objectives
Incorporate strategies for prevention of infectious diseases into clinical practice
Recognize the strengths and limitations of diagnostic tests for common infectious diseases
Communicate effectively with patients regarding the risks and benefits of immunizations and antibiotic therapy
Identify patients who are most likely to benefit from pre-exposure prophylaxis for HIV
---
Speakers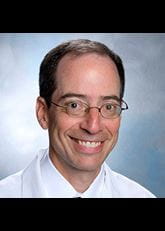 Dr. Paul E. Sax is Clinical Director of the Division of Infectious Diseases and the HIV Program at Brigham and Women's Hospital (BWH), and Professor of Medicine at Harvard Medical School. Dr. Sax received his MD from Harvard Medical School. He served...