Wheel of Knowledge: Dermatology Edition
1:05 PM - 2:05 PM
Hall D, Level 1
Description
In this game of Dermatology Wheel of Fortune, the you will learn the indications for and monitoring of novel agents for atopic dermatitis, psoriasis, shingles, axillary hyperhidrosis, and hidradenitis suppurativa. The questions will feature a potpourri of skin diseases in children, with a focus on management pearls for warts, keloids, acne, alopecia areata, and lichen sclerosus et atrophicus. Pathophysiology-based management of various cutaneous diseases causing pruritus (i.e., idiopathic pruritus, neurotic excoriation, lichen planus, drug rash, and poison ivy) will be reviewed. The questions will challenge you to recognize common UV-induced cutaneous malignancies and cutaneous T-cell lymphoma. The final category option, skin signs of systemic diseases, will review psoriasis, pyoderma gangrenosum, subacute bacterial endocarditis, erythema multiforme, and hypothyroidism.
Learning Objectives
Learn the place and monitoring of novel FDA-approved medications in dermatology
Recognize cutaneous signs of systemic diseases and perform appropriate diagnosis-directed work up
Manage various conditions in which pruritus appears
Diagnose common cutaneous malignancies
Manage common cutaneous diseases in children
---
Speakers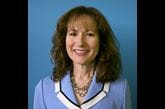 Pamela R. Kushner, MD, FAAFP, has had a private practice in Long Beach/Los Alamitos California for more than 20 years. Her practice specializes in preventive medical care for the entire patient. She is a Clinical Professor of Family Medicine at the U...